Description
Single event 6-hour ABEN Webcast:
This course, which will apply toward the agency's requirement for the Swiss Re and Fireman's Fund 10% E&O discount, is designed to give agents important information to help reduce their exposure to E&O claims. Topics that will be discussed include:
Agency/Carrier Relationships – Law of Agency
Understanding Agent Duties
An E&O Claim – 360° View
Agency/Carrier Contracts – E&O Considerations
Agency Defenses Documentation
E&O Considerations of Agency Operations
* Subject to state filings
Important - Please Read:
To claim the Swiss Re and Firemen's Fund 10% discount send a copy of your Completion Certificate to your state independent insurance agents and brokers association. Please see the document on the materials tab marked "Swiss Re and Fireman's Fund 10% Discount" for your state contact.
Also, please see the State Approval Information section to learn if your state has added additional comments/requirements!
Faculty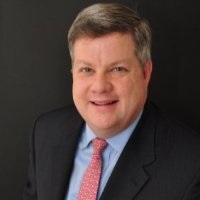 Esq.
---
Chris started his legal career in 1990 as an Assistant District Attorney. After leaving the District Attorney's Office in 1992, Chris continued in litigation, handling malpractice lawsuits and other types of actions, ranging from simple personal injury cases to complex contract and corporate disputes. In 1999, Chris joined a multi-state law firm and helped the firm to establish an independent Connecticut office. At that firm, he primarily handled professional liability claims and lawsuits involving insurance agents and brokers. Since that time, he has continued to focus his practice in the area of professional liability, not only defending insurance agents and brokers, but also representing attorneys, real estate brokers and architects and engineers. Through his representation of insurance agents and brokers, he gained significant experience with insurance policies and has used that knowledge to successfully resolve many insurance coverage disputes for insurance carriers as well. In 2008, Chris, together with Jim Keidel and Steve Cunningham started the law firm of Keidel, Weldon & Cunningham. Over the years, Chris has primarily focused his practice in New York, Connecticut and Pennsylvania, but, because of his significant expertise in the area of professional liability, he has been retained by carriers nationally and in the U.S. Virgin Islands, to become admitted pro hoc vice in order to work with their local counsel. Chris authors articles and lectures on the subject of E&O liability prevention for insurance agents and brokers. He is licensed as a continuing education instructor by the Insurance Departments in a number of states. Community Activities:
Wilton Connecticut Fire Commission 2016-Present Wilton Connecticut Police Commissioner 2006-2016
Chairman 2012-2016
Wilton Connecticut Charter Commission 2008-2008 Wilton Connecticut Cell Tower Commission 2001-2002
Practice Areas:
Insurance Agents and Brokers Insurance Coverage
Excess Monitoring General Liability
Corporate and Business Matters
Contact:
cweldon@kwcllp.com NY: (914) 948-7000
CT: (203) 869-2200
PA: (215) 821-1172
RI: (401) 773-7730
Cell: (203) 984-5394
---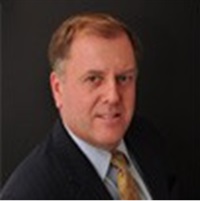 Esq.
---
Jim started his legal career in the late 1980s working as an in-house attorney for a major life insurance company. After several years of handling life insurance related litigation, in 1990 Jim joined an upstate New York law firm specializing in the representation of insurance agents and brokers in all facets of their business. Jim chartered their New York City office, expanding it from a solo operation to a fully-staffed mid-sized office. In light of his enormous success with the New York City office, in 1999, he was asked to establish their Connecticut office with similar prosperity. Based upon his significant achievements, Jim was made a managing partner, heading up the firm's professional liability practice. In 2008 Jim started the law firm of Keidel, Weldon & Cunningham, LLP along with Chris Weldon and Steve Cunningham. Since 1990, Jim has exclusively handled high exposure, complex professional liability claims and lawsuits involving insurance agents and brokers, and has counseled insurance agents and brokers on loss prevention. Jim has been licensed by Insurance Departments in 50 states as a continuing education instructor. He has presented the annual E&O loss control seminar to members of IIABNY for approximately twenty years. He frequently presents private E&O seminars and conducts E&O audits at insurance agencies and brokerages across the country. He also represents insurance agents and brokers on all other facets of their businesses including regulatory work, contract negotiations and employment issues. Jim frequently serves as mediator and arbitrator in high exposure insurance coverage disputes. Community Activities:
Ridgefield Insurance and Risk Management Committee 2002-2015 Ridgefield Justice of the Peace 2000-Present
Ridgefield Connecticut Board of Education2015-Present
Practice Areas:
Insurance Agents and Brokers Insurance Coverage
Excess Monitoring General Liability
Corporate and Business Matters
Contact:
jkeidel@kwcllp.com NY: (914) 948-7000
CT: (203) 869-2200
NJ: (201) 490-7706
Cell: (203) 470-9921
---
---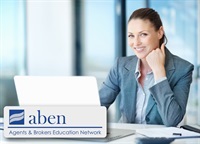 ---
---

---
State Specific Details
State Approval Information Details
OK - This course has been approved for 6 hrs CE (6 ethics - producers) Course# 1027485
CO - This course has been approved for CE credit - Course# 52618
LA - This course has been approved for CE credit - Course#30332 (3 hrs of Ethics)
KS - This course has been approved for CE credit - Course #988468 Ethics and #988470 General - Note - KAIA will file your earned CE electronically within 10 business day after course completions
AL - This course has been approved for CE credit - Course # 21993
UT - This course has been approved for CE credit - Course # 29356
CT - This course has been approved for CE credit - Course#111522
MI - This course has been approved for CE credit - Course# 75192
NM - This course has been approved for CE credit - Course# 53671
OR - This course has been approved for CE credit- Course# 1015560
MS - This course has been approved for CE credit
WV - This course has been approved for CE credit - Course#128838468
Reviews
Overall:
4.5
Total Reviews: 1474